Our Team
Gerald R. "Jerry" Leach
Graduate of REALTOR Institute(GRI)
Born and raised in the upper Peninsula of Michigan, Jerry moved to Jacksonville, Florida,
the summer of 1983. Jerry worked in sales for 13 years prior to becoming a Real Estate Broker in St. Augustine.
Jerry has remodeled many cottages throughout St. Augustine and the surrounding area. The historic properties are his favorite, although he does build new structures as well.
In his free time, He enjoys fishing, boating and working outdoors. He also loves to get away to Michigan, but will always call St. Augustine home.
Contact Jerry Leach: geraldleach@comcast.net ¦ +1.904.669.1073
Marcus A. Wally
Master of Business Administration(MBA)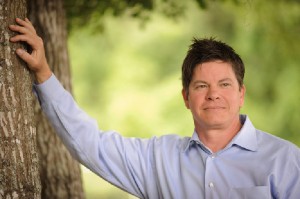 Graduate of REALTOR Institute(GRI)
Certified International Property Specialist(CIPS)
Transnational Referral Certified(TRC)
At Home With Diversity Certified(AHWD)
Resort and Second Home  Specialist(RSPS)
Instructor Training Institute(ITI)
Marcus entered the real estate profession in 1991 in St. Augustine, Florida and is the Founder-Broker of New World Realty and Property Management, Inc.
MBA club member, along with a strong desire to share his knowledge and talents pushed Marcus to earn various educational designations which proved valuable in building his own real estate business as well as clearly providing an example to his students.
Global Market conditions along with positive currency exchange rates continue to lead the real estate industry in an inevitable direction for continued growth via International transactions. Marcus is a global citizen.
As a leading keynote speaker/facilitator Marcus has trained thousands of professionals by receiving invitations to teach in global cities such as Rome, Paris, Riga, Puerto Rico, Dublin, Tbilisi, Delhi, New York and a host of others. His high energy and unique style of facilitation has been well received, with audiences wanting more.
An accomplished author to trade publications across the nation, Marcus shares sales tips and negotiation strategies to increase the bottom line in all markets.
Providing Leadership Training and encouraging his students to become strong leaders within their local communities as well as at State and National levels is his biggest joy.
Marcus Wally is proud to be a REALTOR®!